What is Zippernut Press? Will I like it? And will it hurt?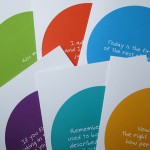 Let's be clear. We make things people really like. (If people didn't like them, we would probably do something else.) We create greeting cards and stationery products, each with an itty-bitty built-in bitch slap. We know they're funny, because we have watched customers cackling at our card racks like hens on nitrous oxide. We're all about making the planet a slightly better place through the unlikely tools of sarcasm and snarky humor.
We started with the idea that there just aren't enough greeting cards out there to express the thoughts people really have. We decided to lose the sap and inject hefty doses of humor, snarkiness, and sarcasm. Then, after sprinkling in a touch of cynicism, we wanted to present it in such a way that the little verbal spanking comes though with no playful cartoonishness or gooey smarminess to soften the blow.
Things took off immediately, probably because the result was just so darned good – or possibly because there are a whole lot of people with similarly questionable taste. Either way, we filled a glaring gap in the greeting card spectrum. There are Zippernut greeting cards to cover you for just about any occasion where you want to show you care enough to cause a little pain.
The greeting cards were such a hit that we added note cards with a similar bent toward the arcane. And now there are note pads, sticky notes, journals, buttons and magnets with the same flair for the shockingly blunt. Armed with Zippernut notes, you can share a bit of quirkiness with every jotted tidbit. Zippernut journals offer you the chance to get your more epic thoughts down in writing in a bold repository worthy of whatever crap you feel you need to record for posterity. And Zippernut buttons and magnets let you stick a little snarklet almost anywhere.
We also like to help make the planet better with what some might consider more reliable steps. That's why we donate a portion of every item sold from our Cancer Sucks! line to cancer research. If you know someone who has cancer (and is there anyone who doesn't know somebody with cancer?) be sure you check out these products. Lighten things up for a moment by making people laugh about something that's not even funny – and, at the same time, feel good about helping to fund the search for a cure.
Oh, yeah. And every single Zippernut product is made in the United States. So there's that.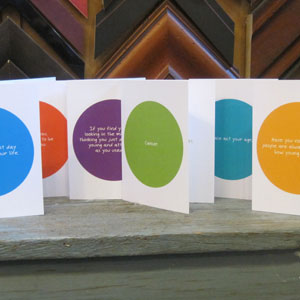 Whether you are a paper goods connoisseur or a reseller, we hope you will enjoy our stuff. (If you don't like it, you might consider signing up for a few years of intensive therapy to find out where you completely lost your sense of humor and learn how blaming it on your mother can help you get it back.)
So. Will it hurt? Well, yeah, of course it's gonna hurt. Somebody. Just a little. That's the whole idea, after all. But it's a good kind of pain, so everyone will just grin and bear it – and then ask for more.